Best RV Resource » RV Tips, Tips For The RV Buyer » Know Your Budget – An RV Buying Tip
February 11th, 2011 | 2 Comments
So many people go into an RV dealership with the intention of just looking around. But before they know it, some salesman is trying to sell them the most expensive RV on the lot. And why not, right? The salesman is trying to make a living.
I can't say this strongly enough: Know Your Budget!!
This includes what you can afford to put down as a deposit AND what you can afford as monthly payments. Keep in mind that what you CAN afford and what you WANT to afford are often two different things.
Before you leave the house sit down a moment and compare your monthly income against all your monthly expense. Be sure you know how much can be allocated to your new RV.
Your RV is suppose to be a FUN addition to your life and lifestyle. Keep it that way by not over extending yourself with your new monthly payment.
Below is a list of items to get you started:
INCOME:
Salary #1
Salary #2
Other Income
Other Income
EXPENSES:
Mortgage(s) / Rent
Monthly Fees (Insurance, condo fees etc)
UTILITIES
Electric
Heat
Cable / TV
Telephone
AUTO EXPENSES
Loan(s)
Fuel
Insurance
Repairs
Registration
OTHER:
Groceries
Donations
Clothing
Cell-phone
Dining Out
Other Entertainment
Credit Card Payments
Filed under: RV Tips, Tips For The RV Buyer · Tags: buy and rv, rv buying tip, rv purchase, tips for buying an rv
Camping Resources
Other Resources
Read Articles About: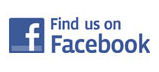 RV Products & Accessories
Our Other Website