Best RV Resource » Campground Directory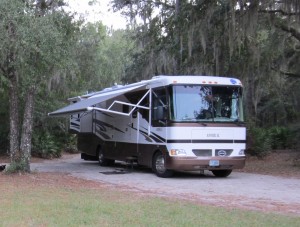 Welcome to Best RV Resource's Campground Directory and
Campground Reviews
area of our website.
What you'll find here is an extensive list of campgrounds with direct links to campground websites.
We have found that we are personally more apt to stay at a campground if we are able to see a few pictures of the place. Just reading about a certain campground in a directory, while full of specific information about the campground, doesn't give you the "feel" that a picture would. Therefore, we have created lists for each state with as many direct campground website links as we could find. So far, we have over 3,000 campgrounds listed, but we will be adding more as we find them.

North East
Connecticut / Delaware / Maine / Maryland
Massachusetts / New Hampshire / New Jersey
New York / Pennsylvania / Rhode Island / Vermont
South East
Alabama / Arkansas / Florida / Georgia
Kentucky / Louisiana / Mississippi / North Carolina
South Carolina / Tennessee / Virginia / West Virginia
Mid West
Illinois / Indiana / Iowa / Kansas
Michigan / Minnesota / Missouri / Nebraska
North Dakota / Ohio / South Dakota / Wisconsin
South West
Arizona / New Mexico / Oklahoma / Texas

West
Alaska / California / Colorado
Idaho / Montana / Nevada / Oregon
Utah / Washington / Wyoming

This area of the website also has Campground Reviews. Most of them are from campgrounds that we have stayed at during our travels over the past 3 years. We have tried to be as detailed and specific as possible, explaining both pros and cons.


We are aways looking for people to help write campground reviews, so if you are interested, please contact us, or just go ahead and jump in…Write a Campground Review!

If you are a campground owner, with a campground website, and do not see your campground listed, be sure to let us know: Add a Campground. If you don't have a website and would like one, please contact us for more information.

If you have landed on this area of the website by chance, then I invite you to visit the main area of Best RV Resource. It is filled with losts of great RVing information.